Labyrinthe en champ thé (visite libre)
rue Emile Mussard Grand-Coude, 97480 Saint-Joseph (
Show map
)
Arena/Place:
Category:
Events, Culture
Date: Wednesday 18 jan 2023
Welcome to the enchanted labyrinth!
Located in Grand Coude, in Saint-Joseph, the Labyrinthe en Champ Thé invites visitors to find out all about local tea, from tree to cup, with games for young and old alike on the programme. Sale of tea and essential oils from the farm, honey, and other agricultural products.

Visitors can picnic inside the labyrinth itself.
Guided visits for 2 or more people on weekdays and at weekends, at 10 a.m. and 2 p.m. , upon reservation : discover everything about tea ( history, manufacture) and geranium ( its alembic). Visit of a tea plants-filled forest and tasting of farm products including white tea.
Self-tour from Mondays to Sundays : 9a.m- 11a.m / 1p.m-4p.m
Comments on the history of tea in Reunion, its manufacture, the geranium and the labyrinth path through a forest filled with tea plants. Enjoy the games for children and adults and the tasting of tea and other farm products. Duration: 1 hour.
Reservation for individuals the day before at the latest. Reservation for school groups, associations and companies required 10 days in advance.
Date

Time

Arena/Place

Wednesday 18 jan 2023
10:00 AM

- 11:00 AM
Mountain and trekking hostel
Distance: 6.2 km
Holiday rental
Distance: 5 km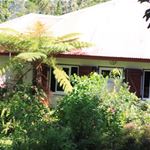 Mountain and trekking hostel
Distance: 8 km
The Gîte Théophane & Yoleine has 24 beds in a dormitory and is in Basse Vallée Saint Phillipe.